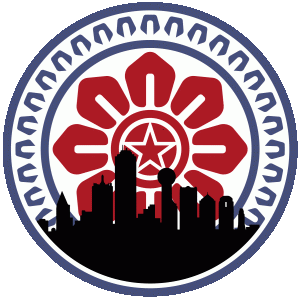 The DFW Mahjong club is hosting their first tournament April 8th – 9th in Grapevine, Texas. The winner will receive an invitation to the World Riichi Championship this October in Las Vegas!
The convention center is right off of historic Grapevine Main Street, which features local vineyards, shops, and excellent restaurants.
In addition, if you are so inclined, the tournament is also organizing a trip post-tournament on Saturday to a local murder mystery dinner theater! With an additional fee, attendance is optional, but it is a fun and a unique way to spend that part of your weekend tournament you aren't playing mahjong.
There are only a few spots remaining, so hurry up and register while you can! Information can be found at their site at https://dfwriichi.wordpress.com/dfw-mahjong-2017-riichi-open/. Should registration close and you wish to register last-minute, use the contact form on their website to contact the Tournament Staff directly.
DFW plays mahjong in Arlington, Carrollton, Hurst, and Dallas. They also have a Tuesday Tenhou online meetup. Find out more at their homepage (https://dfwriichi.wordpress.com/) or Facebook group (https://www.facebook.com/groups/801423946579535).